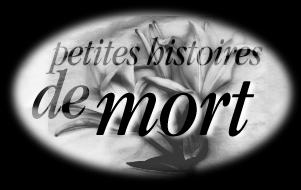 When we encounter death,
   its vision remains with us.
      Sometimes it returns at
        uncanny moments, fleeting, 
         prompted by the smallest detail.
         The short stories that follow 
         are personal recollections of 
         encounters with death. Some 
       writings are amusing, others poignant, 
     still others disgusting. Maybe some 
   will remind you of your own.
 Maybe not.